A statement from Malcolm Sharp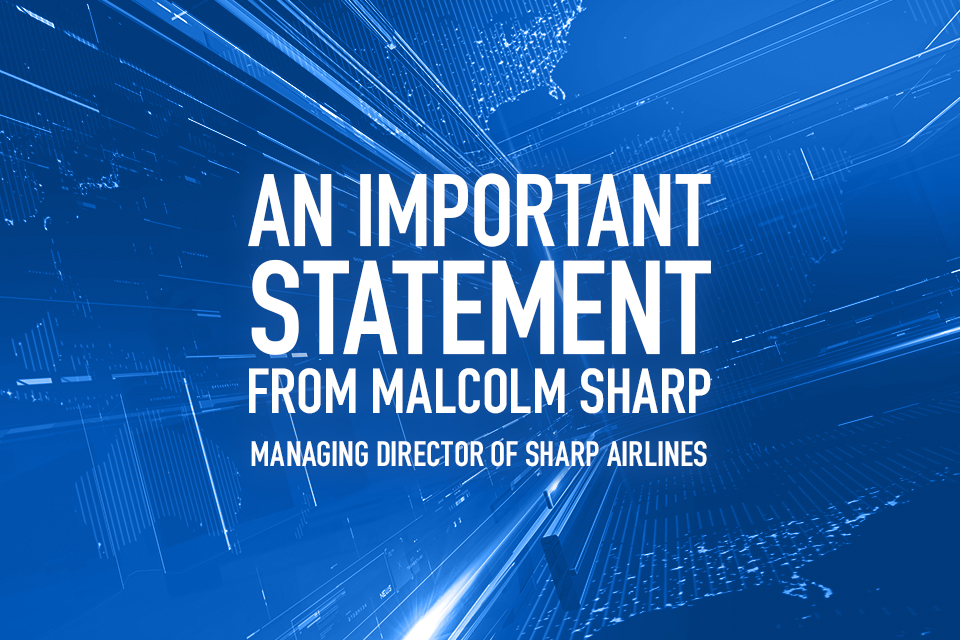 Dear valued customers,

Firstly, I want to start off by apologising for recent flight delays and cancellations. 

Sharp Airlines has navigated its way through COVID and are very proud of the fact that we have been able to safely provide continuity in passenger and freight services to King and Flinders Islands during the last 2 years.

This has not been without its challenges, with Government mandates and travel advisories. Even as late as January this year, our passenger loads were decimated by the Omicron outbreak. We also dealt with Flight Crew illnesses which meant a lot of last-minute changes to provide at least minimal services. At one point, 7 of our 8 Launceston Flight Crew members were absent due to COVID or close contact rules.

In February and March 2022, we had COVID outbreaks within our Engineering Departments in Launceston and Melbourne. This has created a backlog in scheduled servicing that will not clear until early April.  With aircraft on the ground awaiting servicing, we are operating over 100 flights per week in Tasmania with minimal aircraft, and any serviceability issues at the moment have a large flow-on effect.

Whilst it can be frustrating, I guarantee you that our staff and contractors have been working tirelessly to facilitate your needs. Whilst I don't like to single anyone out from what has been a great team effort, Kelli and her team in Reservations need a special thank you, as they have borne the brunt of the COVID disruptions.

With the reduction in COVID numbers and the majority of people vaccinated, along with our own mitigation strategies continuing to be in place - we are now confident the disruptions to schedules are nearly behind us.

As a result, from 2nd May 2022 to 30th September 2022, we will be in a position to return to our core winter schedule:
Tasmania to King Island: Our winter schedule will see 10 return services from Launceston and 12 return services from Burnie each week.
Essendon to King Island: Our interstate services to King Island will return to 5 services a week.
Launceston to Flinders Island: Our schedule will return to 12 return services per week. 
Essendon to Flinders island: Our winter schedule to Flinders Island will increase to 3 services per week, instead of the normal 2 services during winter. This will allow for the continuation of Hobart services, which will connect through to Essendon on a Wednesday, Friday and Sunday. 
Our summer schedule, effective 1st October 2022 to 30th April 2023, will see additional services added to all routes to cater for our peak travel and market demand.

Thank you again for your patience during the past two years. We look forward to welcoming you aboard when you next fly with us at Sharp Airlines.


Kind regards,
Malcolm Sharp
Managing Director/Chief Pilot
Sharp Airlines
Back to News Section