Andrew's Adventures on Flinders Island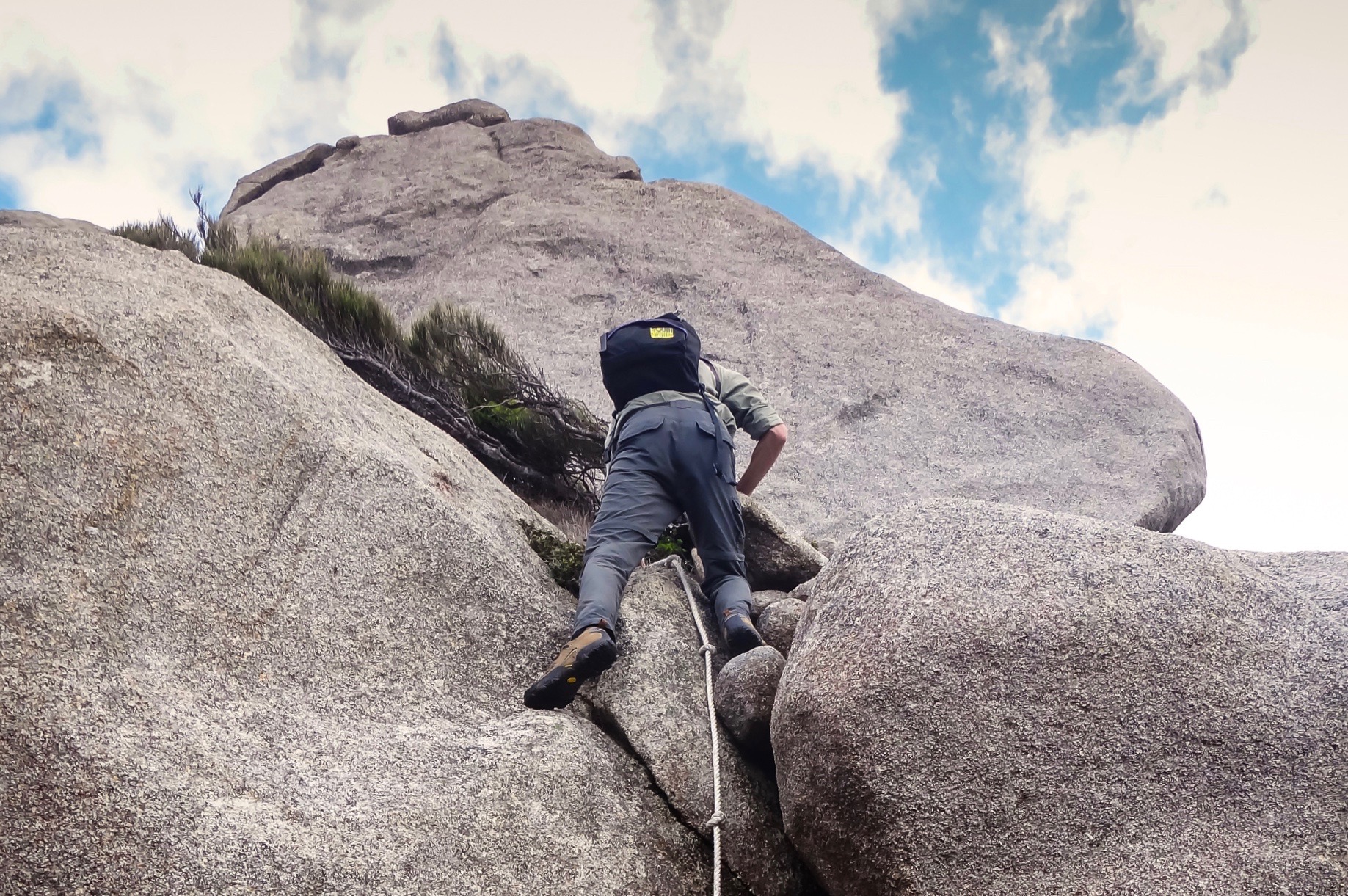 Today we have the privilege of sharing another of the entries from our Blog Competition. In his entry, Andrew regales his adventures on Flinders Island and hike up Pillingers Peak. 
---
 'December 2012 is the first time I visited the remote and little known Flinders Island with my family. Naturally, coming from Victoria we flew across with Sharp Airlines on one of the Metroliner aircraft. That alone was exciting for me as these aircraft are fairly uncommon in Australia and it was my first time flying on one! The weather out of Melbourne was a bit sketchy but seemingly the clouds parted as we approached Flinders Island and the main town of Whitemark's Airport.  
On the approach one of the first things I saw was this pinnacle of a mountain, instantly, I was intrigued! The idea for the visit was to see as much of the island and drive down as many roads as possible. I wasn't sure this would bring me to the mountain I had caught sight of or not, but from time to time I caught a glimpse of it, sometimes closer, other times further away.  
Finally, the day came! One of the roads we travelled along brought us close to a mountain, which by the map was called Pillingers Peak. It sounded fitting, and sure enough, it was the mountain I had been seeing. A sandy dirt track brought my family and me to the start of the walk that I had been hoping existed, a walk to the top of this incredible looking mountain. My mum and Sister decided it might be too tough for them, so they went for a short walk down the road we had driven along while my Dad and I tackled the Pillingers Peak hike.  
I will never forget it! The lower parts of the hike were unique because of the islands particular environment. After a short while, the steep and challenging climb began. The rocky appearance translated to the climb up to where my Dad and I had to dig deep to overcome any fears or uncertainty. The biggest challenge came in the form of a sheer rock face, the only accessory provided, an attached rope wrapped around a rock at the top. Just in case it wasn't obvious, the little orange triangle pointed straight up! After a few tugs and some weight bearing to check the security, gingerly we helped each other up the 3m+ obstacle and onto the vertigo-inducing summit. We were greeted by 360-degree views across the entire island and over to the island's tallest mountain in Mount Strezlecki. It's an experience I'll always remember and possibly the one that sparked my love for hiking up mountains.'

Back to News Section