Experience the Thrill of Flinders Island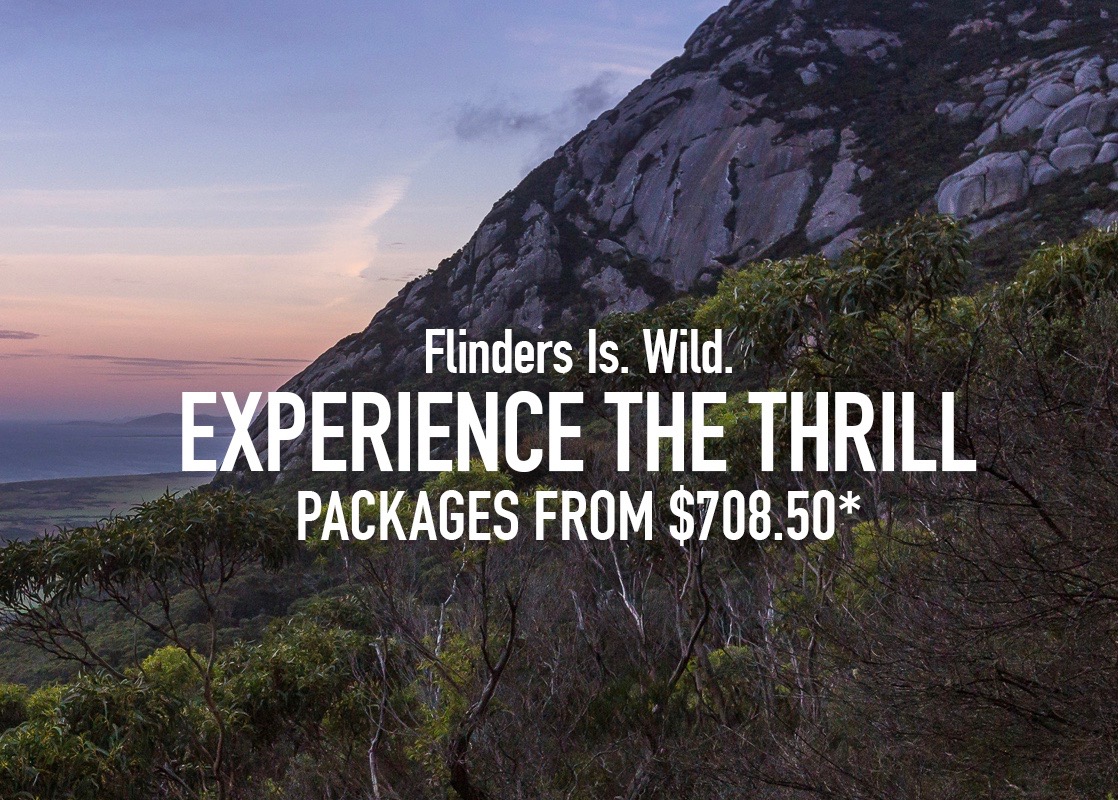 Immerse yourself in the untold natural splendour of Flinders Island and experience the thrilling adventures it has to offer. From rugged mountain ranges to pristine beaches, Flinders Island has abundant natural wilderness ready to challenge new wanderers and the seasoned globetrotter alike.     
The Flinders Island Active Adventure Package includes return flights to Flinders Island from Melbourne (Essendon) or Launceston, three nights' accommodation in a rustic studio cabin and car hire for the duration of your stay. Book in one easy bundle to leave more time for planning your adventures!
Visit our Holidays page for more details and a suggested itinerary of unique and exhilarating nature activities.
Flinders Is. Wild. 
Photo Credit: Dietmar Kahles
Back to News Section