Flinders Is. Sparkling this winter!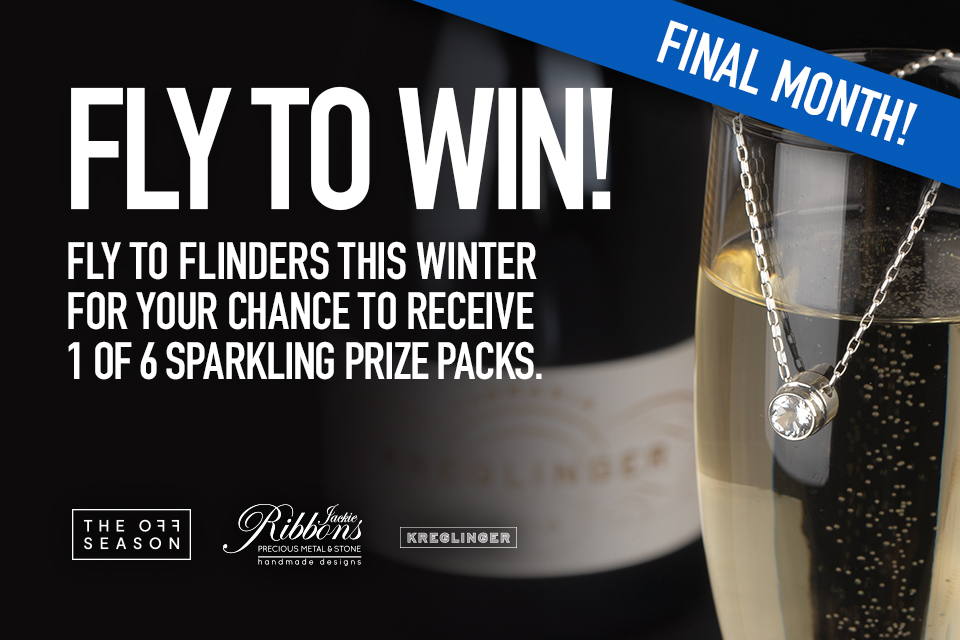 Sharp Airlines is excited to announce a sparkling new competition as part of Tourism Tasmania's 'The Off Season' campaign.
6 Sharp passengers who travel to Flinders Island this winter will receive a sparkling prize pack which includes:
A sparkling Killiecrankie diamond, set in a delicate sterling silver pendant by artisan jeweller Jackie Ribbons
A bottle of Kreglinger vintage brut, a traditional method sparkling wine by Kreglinger Wine Estates
For your chance to win, simply fly to or from Flinders Island between 1 June 2021 and 31 August 2021 to be automatically entered into the draw!
Book your flights to this island jewel and discover the magic of Flinders Island.
The dazzling view from the peak of Mt. Strzelecki.
Friendly locals with radiant personalities.
Deserted sparkling sandy beaches.
Fresh produce - including crayfish caught just outside the door! - served at Flinders Wharf.
Don't wait. Book now at https://sharpairlines.com/index.php/bookings/.
Find out more about Jackie Ribbons and her unique approach to her craft at https://www.jackieribbons.com/
The fine print: Flinders Is. Sparkling competition
Travellers aged 18 years and older who travel either to or from Flinders Island will be automatically entered into the draw
Travellers will be eligible for one competition entry per person per flight for the duration of the promotion
Sharp Airlines employees and affiliated staff are not eligible
2 winners will be drawn from travel period 1: 1 June 2021 to 30 June 2021
2 winners will be drawn from travel period 2: 1 July 2021 to 31 July 2021
2 winners will be drawn from travel period 3: 1 August 2021 to 31 August 2021
Winners will be drawn in early September
Winners will be notified by phone call
Back to News Section