Free advertising space for local businesses!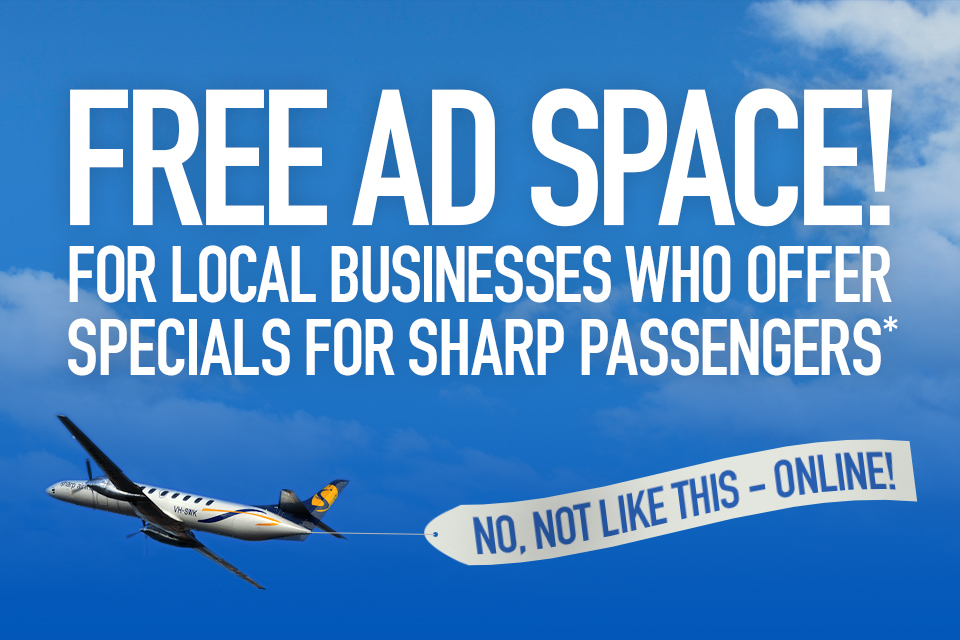 If you're a Sharp Airlines fan, your business could take advantage of free ad space on the Sharp Airlines website homepage. Our website is visited by as many as 49,000 people a month, and they're all people who YOUR BUSINESS could be speaking to!
It's simple - communicate a special offer specifically for Sharp Airlines passengers - something that makes your business extra appealing to those people who fly with Sharp.
Submit your ad as a high-resolution jpeg to info@sgroup.com.au and don't forget to include a web link for where you'd like the ad to click through to!
Size: 960(w) x 640(h)px
Format: High resolution jpeg
Every 2 months we'll select 5 new businesses to be featured*, so if you miss out, rest assured you'll be on the list for the following months!
*Subject to the approval of content and artwork by Sharp Airlines
Back to News Section