Media release – Griffith to Melbourne air service to commence 15 July 2019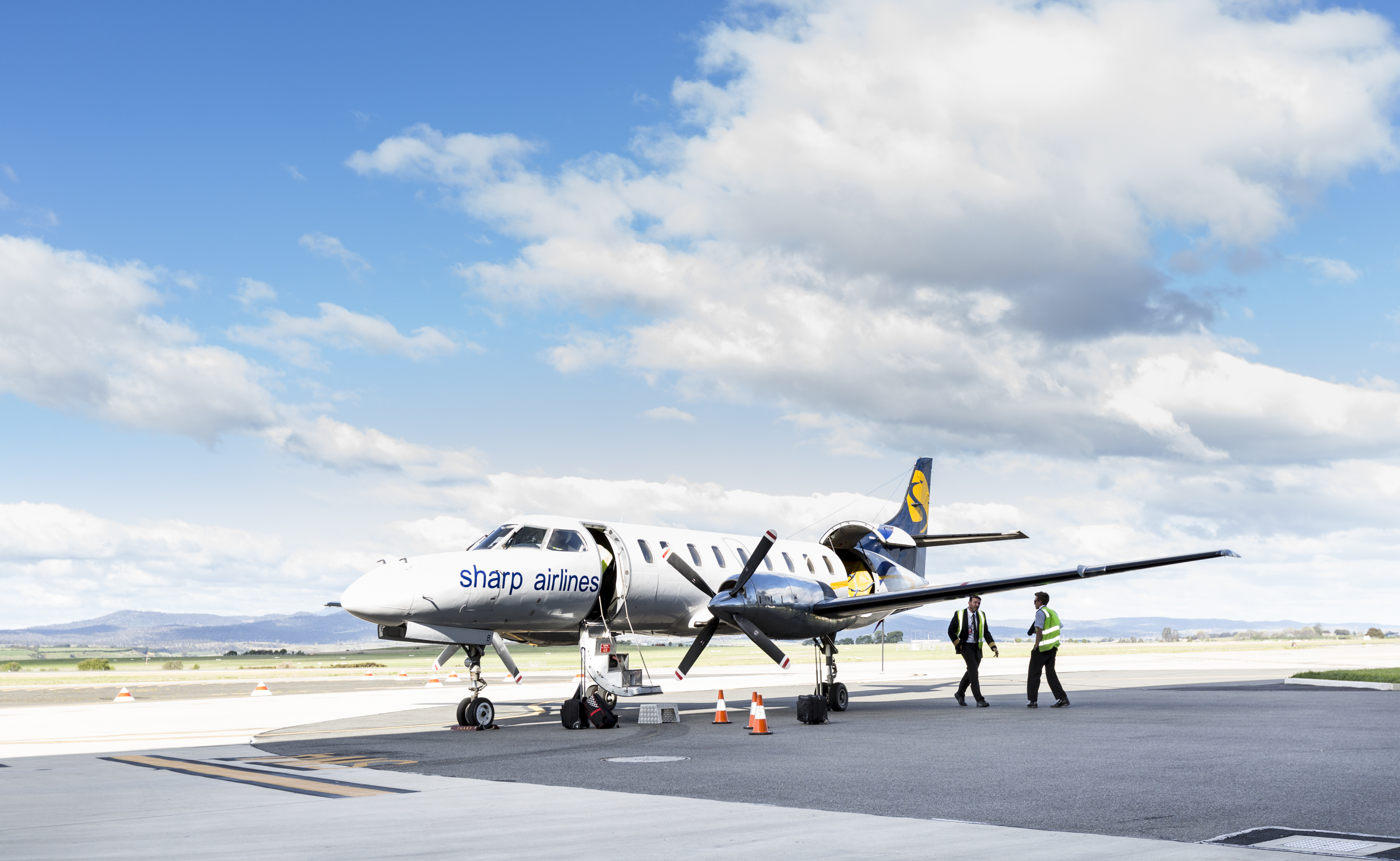 Media release – Monday, 3 June 2019 
Griffith to Melbourne air service to commence 15 July 2019
It's good news for the Griffith community as Sharp Airlines prepares to commence direct flights between Griffith and Melbourne from Monday 15 July 2019.
Sharp Airlines has partnered with Australian regional airline investment and marketing specialist EastWest Aviation in developing the Melbourne to Griffith service.
Sharp will operate 12 weekly services between Griffith and Melbourne (Essendon) providing over 11,000 seats a year. 
Griffith City Council Mayor, John Dal Broi said "I'm pleased direct flights between Griffith and Melbourne will commence shortly. This is an important new service that will benefit the residents of Griffith and the surrounding regions. The longevity of this service is dependent on patronage and I encourage businesses and the community to support it." 
Chairperson of the Griffith City Council Transport Committee, Councillor Simon Croce, said the return of Melbourne flights was excellent news for Griffith. "This is an essential transport link for a regional city," he said.
Sharp Airlines is a Melbourne-based independent regional airline that operates a fleet of 19 seat Fairchild Metroliner 23 turboprop aircraft. Regularly scheduled passenger services currently connect Melbourne with King Island, Flinders Island, and Launceston and Burnie with King Island, and Flinders Island. 
"Sharp Airlines will commence daily return flights between Griffith and Melbourne from Monday 15 July 2019" said Malcolm Sharp, Sharp Airlines Managing Director. "The Metroliner 23 aircraft seats 19 passengers in comfort, with a flight time of just one hour between Griffith and Melbourne. There is also potential and capacity to increase the frequency of flights if sufficient demand  for additional flights becomes evident." 
In addition to Griffith to Melbourne services, overcoming months Sharp plans to offer through flights from Griffith to King and Flinders Islands in Tasmania opening up a range of coastal leisure, golfing and adventure opportunities for Riverina residents.
Sharp Airlines operates 15 aircraft servicing 5 States in the Airline and FIFO market and carries over 100,000 passengers and 1.5 million kilograms of freight per annum. With Bases in Adelaide, Melbourne (Essendon), Sydney (Bankstown) Launceston and Hobart our network continues to expand.
For more information, and for the schedule of Sharp Airlines flights operating between Griffith Regional Airport and Melbourne Essendon Airport, please visit  www.sharpairlines.com.au or www.eastwestairlines.com.au.
*Subject to regulatory approval
Back to News Section