Sharp Airlines - Airline of the Year finalist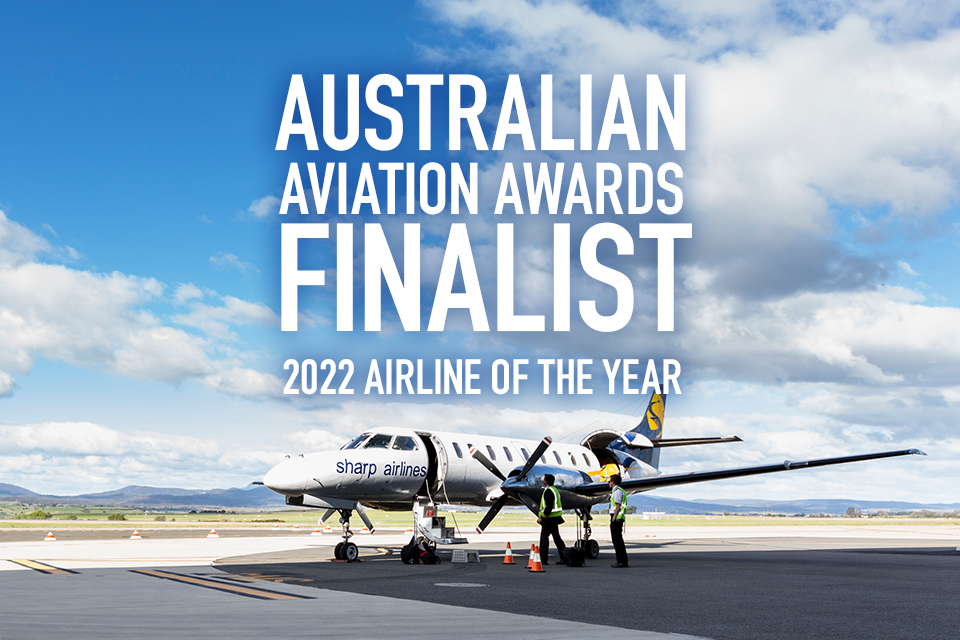 We're incredibly proud and excited to announce that Sharp Airlines are a finalist as Airline of the Year in the 2022 Australian Aviation Awards.
The awards recognise leading professionals and outstanding businesses in the aviation industry across the country.
Australian Aviation journalist Adam Thorn notes, "Aviation has endured the most difficult period in its history - it's a testament to all of our nominees that they were able to achieve such exceptional results during this very challenging period."
Sharp would like to acknowledge our wonderful staff across the company for achieving this great honour. Please join us in congratulating our team for their efforts not only over the past year, but also over the 30+ years of our airline's operation.
For information about the awards, visit this website. 
Winners will be announced on 1 September - watch this space!
Back to News Section