Sharp Airlines & State Government extend flight services between Hobart & Bass Strait Islands until April 2021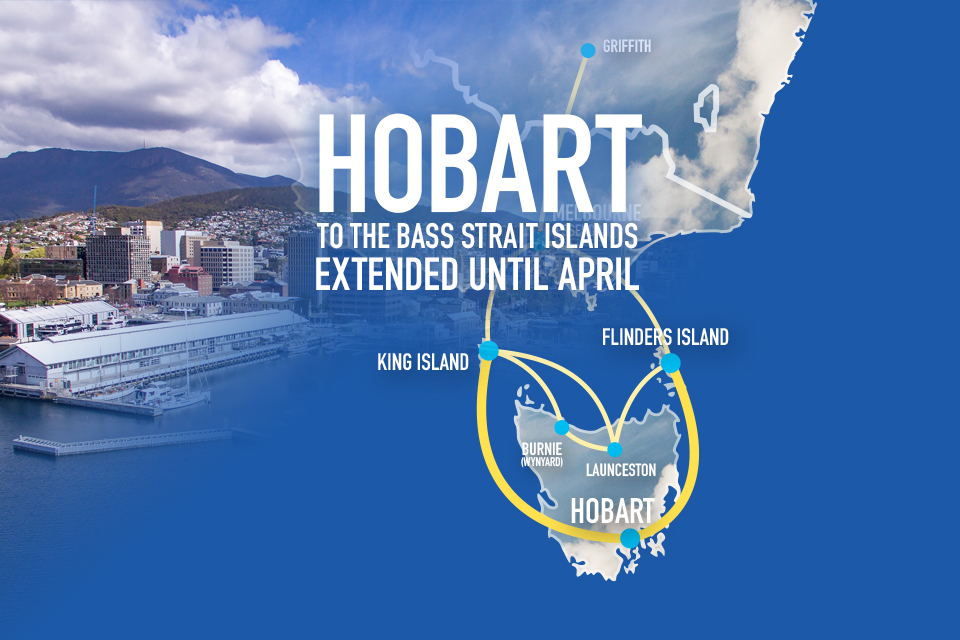 Sharp Airlines will continue to provide regular flights between Hobart and Flinders Island & King Island, following the announcement of the Premier yesterday.
The Premier announced yesterday that the return flight services between Hobart and King Island, and Hobart and Flinders Island, would be extended until the end of April 2021. The services were initially introduced for a trial period of 4 months commencing 30 September 2020.
Sharp Airlines has welcomed the announcement and looks forward to continuing to deliver crucial tourism and business opportunities to the Bass Strait Island communities.
The service was introduced on 30 September with the Government's aim of encouraging intrastate visitation in the wake of COVID-19 border restrictions.
Since then, Sharp Airlines has facilitated 30 return services to each Island.
CEO of Sharp Airlines, Dallas Hay, said that the result was a big win for Tasmanians.
'The route has been a key link for island residents travelling to Tasmania's capital city, as well as facilitating direct travel to the islands for southern Tasmanians hoping to head overseas and stay local', said Mr Hay.
'We look forward to continuing to facilitate opportunities like this, which not only benefit the island communities but Tasmanians generally', said Mr Hay. 
Bookings can be made via Sharp Airlines or through TasVacations for holiday packages.
Back to News Section