The Sharp Traveller Club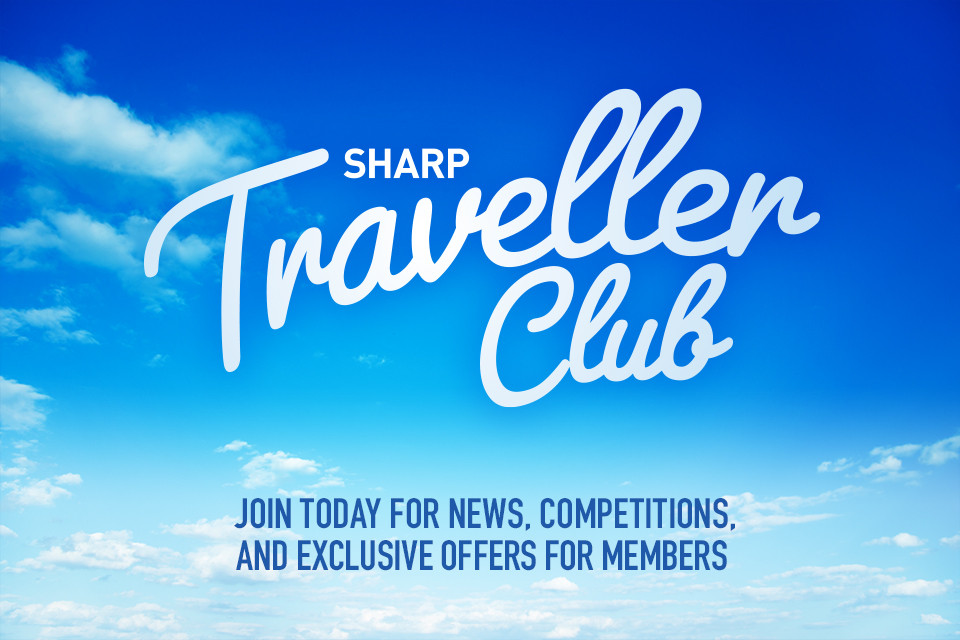 Are you part of the Club?
Join the Sharp Traveller Club today - and keep informed of exclusive competitions, special offers, announcements and more!
Simply create a customer profile on our website and confirm that you would like to receive the Sharp Traveller Club newsletter. 
If you have an existing profile and are unsure whether you are a subscriber, please contact reservations@sharpairlines.com.au and our friendly Reservations team will let you know.
Read below for details on how to create your new customer profile and join the Club.
1. Go to https://booking.sharpairlines.com/
2. Click Customer Login in the top right corner. 
On some desktop browsers, the Customer Login box is cut off from the screen. If this is your issue, please try using a different web browser, or on a phone, tablet, or iPad. 
3. In the Customer Login box, click Sign Up at the bottom of the screen.
4. On the pop-up screen, place a checkmark in the Subscribe to receive news tick box at the bottom of the screen. 
5. Congratulations! You're a member of the Sharp Traveller Club!
Back to News Section